MEDIKEMOS HAIR TRANSPLANT CLINIC IN BRUSSELS BELGIUM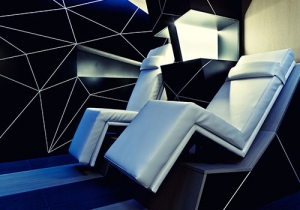 Once you arrive at Medikemos hair transplant clinic you will instantly notice the modern and forward design.
Dr. Lupanzula wanted a clean, crisp appearance to reflect the dedication to the hygiene protocols put in place to protect his patients. The overall theme of the clinic's design is futuristic in nature with an un-mistakable world class look and feel.
Medikemos clinic is located in the capital of the European Union, Brussels Belgium which is easily accessible from from anywhere within the EU and the UK via train or plane. When flying into Brussels you should fly into Brussels Zaventem Airport or Charleroi (which is a bit further away from our clinic). If you are taking the train make sure to arrive at Brussels South station (Gare du Midi/Zuid Station). Our driver will then pick you up and bring you to your hotel.
When you arrive at Medikemos clinic you will undoubtedly notice immediately that you are in a world class hair restoration facility. Once you have taken a brief moment to complete your final paperwork you will be escorted to your changing room where you will be given a comfortable shirt to wear during your procedure.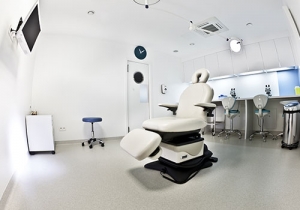 The room where Dr. Lupanzula will be performing your FUE hair restoration is designed for your comfort and for medical efficiency. Some of the procedures performed by Dr. Lupanzula and the team can take up to ten hours so it is imperative that you are as comfortable as possible during this time. This requires regular breaks to keep you and the team, fresh and energized throughout the day.
Moreover, you will have access to movies and TV-shows for your entertainment.
For lunch you will be able to choose your meal from a selection of local restaurants. You will then be able to enjoy your meal together with Dr. Lupanzula and the Medikemos Team in our lunch area.
At Medikemos you are the centre of attention and we are going to guard you like gold.